Photographs relating to The Old Stone Gallery fire
Pass the mouse pointer over a photo to enlarge it.
The Firemen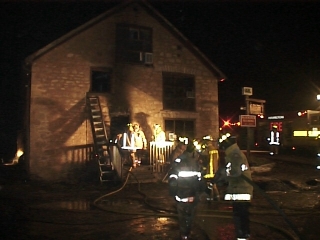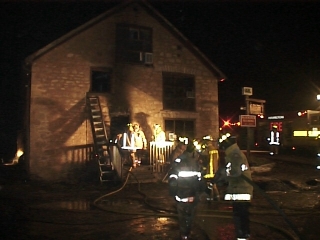 January 11th 2006

"The Fire smoulders".
The Day After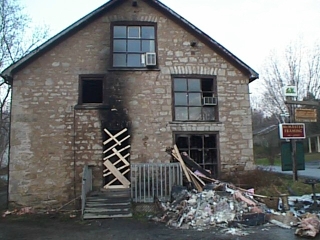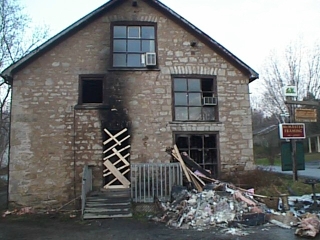 January 11th 2006

"The Front facade The Day After".
The Stairs down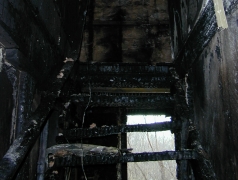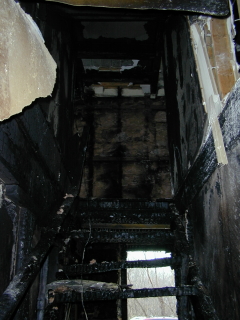 "Stairs under which the fire started,
looking towards front door and up to 2nd floor".
Burned Floor Joists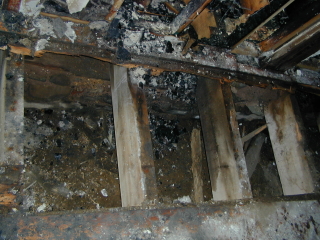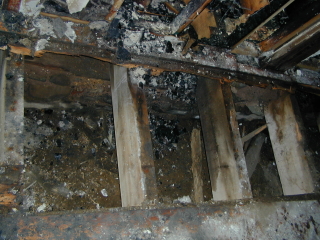 The fire burned through
the floor into the joists.
The ceiling has gone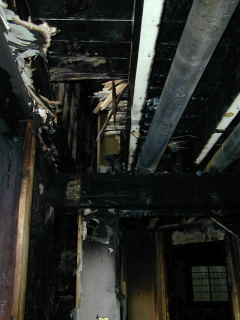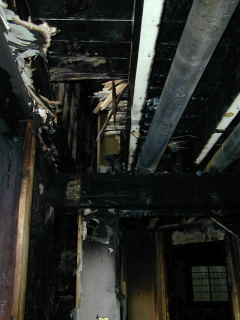 We view the 2nd floor .... from the 1st floor!
---
Directory
Fire Photos
Blog