Photographs relating to The Old Stone Gallery fire
Pass the mouse pointer over a photo to enlarge it.
Old pine plank
floors destroyed
We lost these beautiful wide pine plank floors!
Charred panelling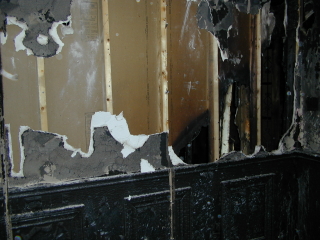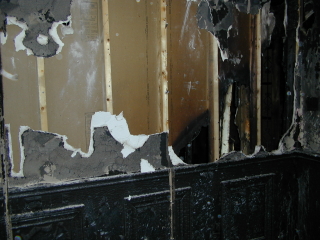 "Two rooms were panelled in beautiful honey pine wood. All gone.".
More charred panelling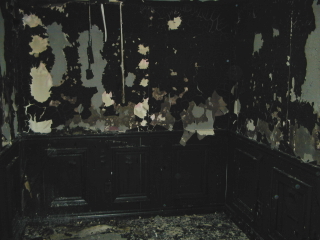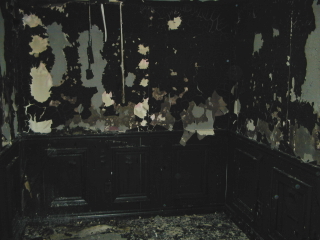 Another view of the destroyed panelling.
View through stairs
to front door.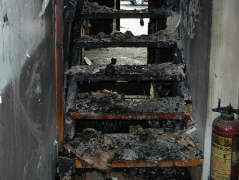 A view of the stairs.
Fire started in closet
under these stairs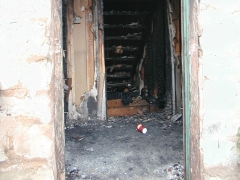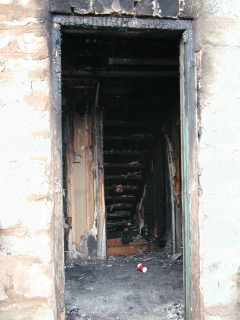 This is where the fire started!
View through front door.
---
Directory
Fire Photos
Blog