Welcome to The Old Stone Gallery,
Greensville, Ontario, Canada
Unit 1a
(The following provides more information about this particular unit)
Unit 1a is a 165 square foot unit on the ground floor with the following features.
Solid hardwood floors.
Large 6 foot x 6 foot window overlooking Spencer creek.
Lots of natural light
Inter communicating oak door with Unit 1b for a tenant taking both units.
Solid Oak baseboards and trim around doors and window.
Pre-wired for phone, cable, and computer network.
Possible Uses
This unit is ideal for:
a new business needing a small office to get started
a home based business that needs to move out of the basement and to a 'proper' commercial address
a bookkeeper
an accountant
anyone in the movie industry like a film editor, scriptwriter, post production facility
business consultant
small art or photo gallery
small retail unit
Pictures
Unit 1a

Intercommunicating door with Victorian style
patterned obscure glass leads to Unit 1b.
Large picture window overlooks creek.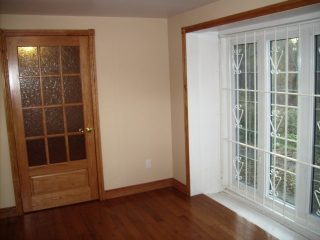 View into Unit 1a from Unit 1b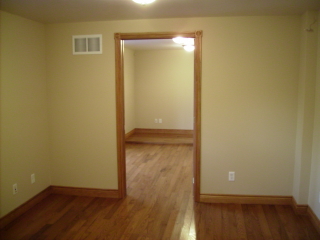 View of Unit 1a entrance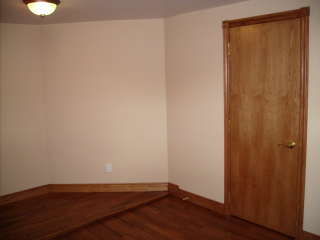 The two units (1a and 1b) can be leased together if the business requires one room for customers or clients to use as a waiting room or for a showroom, and the other is required for a private office.
** To view or lease this space call 905-627-4837 and leave a message.**